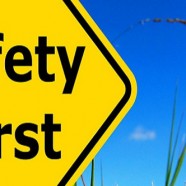 Welcome To Model Health and Safety
Model Health and Safety Limited is a leading Health and Safety Consultancy in Ghana. We offer full management solutions and training to our clients
Our effective solutions will have a positive effect on any business and can also be used to contribute to the delivery of strategic or corporate objectives whilst on a day to day level improving overall safety and efficiency of the working environment.
We work with organisations from all kinds of sectors including:-
Accountants, Construction Industry, Chemical Industry, Education, Engineering, Real Estate Developers, Hospitals, Automobile, Residential Management, Mining, Oil and Gas, Professional Associations and Warehouses
Why Us?
Model was created specially to address the Health and Safety, Facilities Management, Architectural and Construction needs of all sectors of Industries.  The company ensures a quality service to all its clients without compromising safety or security. Our quality driven approach affords our clients complete assurance and ongoing confidence in our service. Our success is due to careful planning for all roles and our continuous management and employee development opportunities.
We Can Help Your Business
In order to be successful, organisations need to get the fundamental structure of the business right across, including health and safety management. Safety management requires individuals to support your organisation with the right solutions and procedures.
By introducing effective management solutions and promoting a positive culture, benefits across the whole business will become apparent as improvements are made in the way things are done.
Delivering a National Service
The immense experience of our staff and our extensive fleet mean that we are able to effectively and efficiently deploy our people and resources throughout the country where they are needed, providing a flexible national service to our clients. This flexibility and our range of specialist services offer our clients the ability to utilise their existing relationship with Model to meet their developing needs.
Our Methods
Model Health and Safety is always available to discuss and analyse your health and safety problems. We will carry out full audits to identify the strengths and weaknesses in your
premises and advice on adequate arrangements that we feel are appropriate for your needs.
Here at Model we fully appreciate that when you are choosing a health and safety provider, you need complete confidence that the chosen company will not only match your requirements and maintain the highest service levels. This is why we place such importance on building close relationships with our clients in order to carry out comprehensive needs assessment for each site.