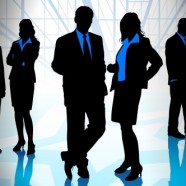 DEDICATED TEAM
In order to provide the best possible service, we have developed a highly approachable organisation that adapts to the ever changing needs of businesses. Our team will respond immediately to any additional request made by clients and customers.
OUR STAFF
Model's most valuable asset is our staff. We have a highly skilled, talented and motivated team of staff throughout the country. At Model we offer a supportive working environment focused on operational excellence where our people's safety is of paramount importance.
OUR PROMISE
Clients of Model will have the highest standard of service at an unbeatable price.
We deliver all that you would expect from a client focused company, after all your service is our main priority.
CUSTOMER-FOCUSED APPROACH
Model is a client-oriented organisation. We make it our business to understand and help our clients to achieve their business goals.
INDIVIDUAL APPROACH
We thoroughly study each customer's case and understand clients' specific objectives and needs to find the solutions that meet them.
DELIVERING BUSINESS VALUE
Delivering exceptional business value to clients is the primary goal at Model.