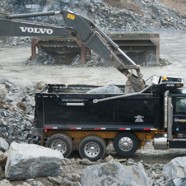 The key to our success is positive client relationships. We don't believe in measuring up to our client's expectations we aim to exceed them.
We develop and maintain close personal contact with our clients so that we are better informed and we make a point of tailoring our services to meet our client's individual needs.
We pride ourselves on building strong relationships with our clients and customers based on comparable values and mutual respect. By working together as one team with common goals and values, we are able to provide high levels of service to our local communities.