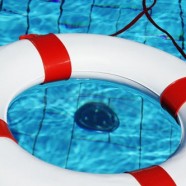 Audits
Audits allow your organisation to see how it is performing against relevant standards, identify shortfalls and implement corrective action. Without audits your organisation will struggle to ascertain the effectiveness of its health and safety management processes and may leave areas of risk unattended.
Model Health and Safety can assist or manage your audit program offering:
• Full compliance assessment applicable to Health and Safety Regulations
• Comprehensive review of your existing safety management system
• Detailed audit report containing recommended solutions and action plans
• Premise – Site – Activity audits
• Sub-Contractor assessment
• Competency audits
A site or workplace health and safety audit provides an independent view of compliance. The health and safety audit will benchmark against legal compliance, best practice or your company standard. Areas may include health and safety, fire safety, food safety, safe working by contractors, construction safety and environmental.
Health and Safety Assessments
Model Health and Safety can assist with, or undertake a range of assessments to ensure your organisation is in control of its risks, including:
• HAZID (Hazard Identification) & HAZOP (Hazard and Operability Study)
• Specific assessments created to an agreed template (bespoke to your activities)
• Generic risk assessment packs for most workplace scenarios
• Assessments for (not exhaustive):
• Workplace & Offices
• Work at height
• Plant & Equipment
• Confined Space
• Lifting Activities (including mechanical & manual handling)
• COSHH
• Transport
• Lone Working
• Fire Risk Assessment including:
• Detailed Assessment / Risk Report
• Recommendation & Controls
• Action Plan
• Emergency Arrangement – Evacuation – Building Plan